We're Here For You
Mossy Ford always puts customers first!
Don't take our word for it: Read our reviews and see what everyone is saying.
3rd time financing a car with Mossy ended up being a great experience just like the others. Brenton was a great and personable salesperson and I truly felt like he had my best interests in mind
Everything went smooth. They took in my trade-in paid it off, and I drove off of the 2023 Ford edge ST.
Very nice service from the manager cole tanks so much see you next time tnaks
Ford sent us a letter for recall, it was easy to make an appointment in the morning and the service was done early afternoon. I am happy with this appointment.
Our sales person kept in touch with me and let me know when the vehicle I wanted came in. We were able to negotiate via emails/texts, and there were no surprises when we went to test drive and purchase.
The overall process was the easiest I've experienced buying a vehicle. Devin, was extremely helpful in getting the truck I was wanting and ensuring it was ready to go for the appointed time we had set aside to get the deal done! Entire team was friendly and helpful.
It was a pleasure doing business with the great team at Mossy Ford. They were helpful, reasonable and respectful. Would highly recommend.
This dealership has always been fair with me. The sales team was honest and worked with me to buy 2 cars in the last year and did not high pressure me for junk add-ons that I do not need. Service is also very thorough and timely as it relates to my vehicles.
Excellent quick service closed sale almost entirely online and over phone. A great review of the car's features and functions
This was an excellent experience in dealing with a dealership. Upfront cost and trade in information.
Made purchase 100% remote and mostly via text. Financed with online paperwork. Flew in and picked up vehicle. Shout out to Brenton and Anita for a wonderful experience. Looking at another vehicle and would consider doing biz with them before dealing locally.
Mossy Ford was awesome! I didn't have any problems arranging financing and driving my Maverick off the lot. Adam and Khalil were great. No complaints from me. I've been with them since 2013.
The staff is courteous, and take the time needed to answer any questions I have.
Largest selection of Mach-E with friendly, helpful and caring customer experience! Great experience! Especially with my technology instruction.
Service team was very upfront on waiting time for car to be serviced, and saved me two weeks of rental fees from my original appt. Contacted me when they were ready to look at it, and held my spot until I could get there the next day. Stood by their word and covered last 3 days of rental because service took longer then they originally said. Great department.
Had one of the best buying experiences at a car dealership that I have ever had. Great staff - sales, finance and more. Listened to all of our needs and we drove away with the car we wanted.
Everyone is so professional, polite and friendly. I just got my second car with Mossy and highly recommend Them .
Called ahead to see if the part for my 2015 F150 was available. It was and Mossy Ford provided the new key FOB and programmed it in less than an hour.
I was very satisfied with my service from Mossy Ford. The staff was very knowledgeable and nice.
Everyone was very friendly and helpful. The work was done in a timely manner. When I picked my Edge up they explained everything to me and then asked if I had any questions. They kept my car very clean.
Great customer service. Good experience for my truck service. Did not get rushed and explained service in detail.
Very attentive staff that thoroughly explains what you need to get your vehicle in tip top shape.
I had a flat tire on my new Explorer ST , I called and they arranged for me to bring the tire it in the next day to check if it could be fixed. Robbie was very helpful and was apleasure to deal with. The tire was quickly fixed and I was on my way. This was much appreciated because I am taking a trip to the Grand Canyon this week.
Excellent service on Ford Escape recall. On addition, after I told Tiffany that I was going on a long road trip, she went entire vehicle to mske sure that I'm road safe. Thank you
Connor Mcclellan is the BEST car dealer! This car purchase was my first car purchase and I am so thankful that Connor became my car dealer. He is professional, courteous, friendly and absolutely caring for customers. Connor definitely gave me the comfortable space to consider car options at my own pace. Also, a thank you note to Caleb Knaggs. He came in mid way through my car purchase journey. When I submitted an order for MachE, there were 3 separate incidents in trying to get the right color of the car. Caleb was able to handle the issues professionally and appropriately. I went to other car dealerships and met with other car dealers here at Mossy Ford. Again, Connor Mcclellan was the best person to go to and that was the best decision I made! Thank you Connor!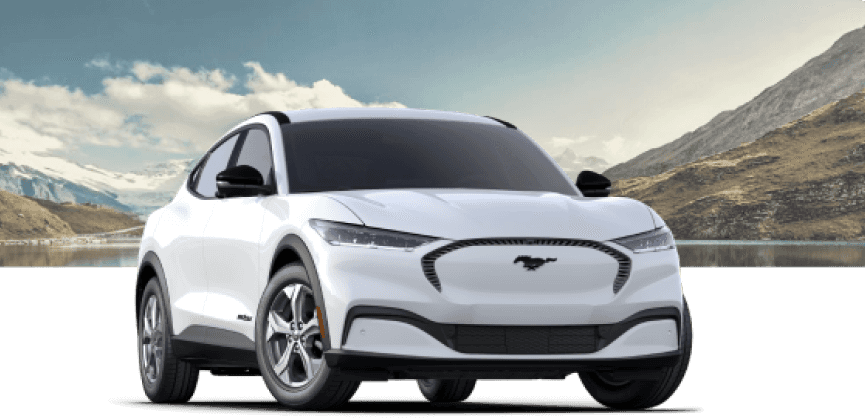 Making The Switch Is Easier Than You Think
Mossy Ford has been your trusted San Diego Ford Dealer for decades and we are looking forward to 'charging' into the future by your side.

Welcome to Mossy Ford
When you choose this dealership, you choose a lifelong partnership with your dealer. We are committed to helping you find the right vehicle for you as well as preserving the performance, safety, reliability, and long-term value of your vehicle purchase. You can count on this dealership for an opulent service experience from the moment you enter our showroom. Visit us today at our address — our seasoned professionals are ready to answer any questions you may have.
This dealership strives to provide the best vehicles and service possible to the dealership area. Or experienced sales and service staff is available to help you find and maintain your next vehicle. Visit our showroom today and let us help you find your dream vehicle!
Contact Us